Rick Perry's sharp elbows a warmup for 2016?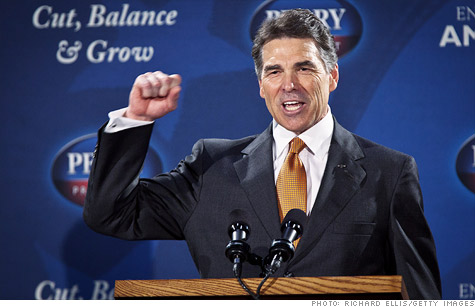 Whether he runs or not, Texas Gov. Rick Perry commands plenty of attention on the 2016 Republican presidential stage, and he knows it.
He demanded a face-to-face meeting in Texas with President Obama to talk about the Mexico-U.S. border crisis. He also kept demanding, until the reluctant president gave him one, a televised, photographed, widely reported face-to-face meeting.
Barely taking time to catch his breath, Mr. Perry followed up with a headline-generating attack on Sen. Rand Paul's stance on Iraq. As the longest continuously serving governor in U.S. history, Mr. Perry felt comfortable berating a U.S. senator considered to be a first-tier White House hopeful.
For a year now, Mr. Perry has been in full remedial mode for his campaign-killing gaffes in the 2012 Republican presidential primary, including when he couldn't remember a Cabinet office he intended to zero out if he became president.