Rod Rosenstein accused of hiding info from Congress in impeachment articles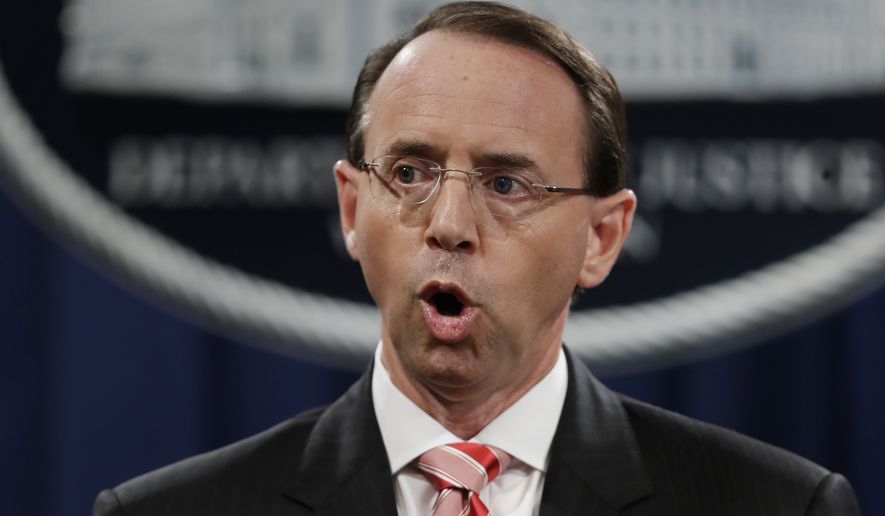 Conservative House lawmakers introduced articles of impeachment against Deputy Attorney General Rod Rosenstein on Wednesday, saying he's led the Justice Department in "hiding" information from Congress on investigations into Russian election meddling and Hillary Clinton's secret emails.
The Justice Department vigorously pushed back against claims of lack of transparency, saying it's provided a historic amount of documents to Congress.
The impeachment resolution, aimed at the man who supervises special counsel Robert Mueller's Russia investigation, marks a major escalation in the months-long battle over the documents, which Republicans say are long-overdue.
"For nine months we've warned them consequences were coming, and for nine months we've heard the same excuses backed up by the same unacceptable conduct," Rep. Mark Meadows, North Carolina Republican and House Freedom Caucus chairman, said in a statement.