Roy Moore defeats Trump-backed Luther Strange in Alabama Senate runoff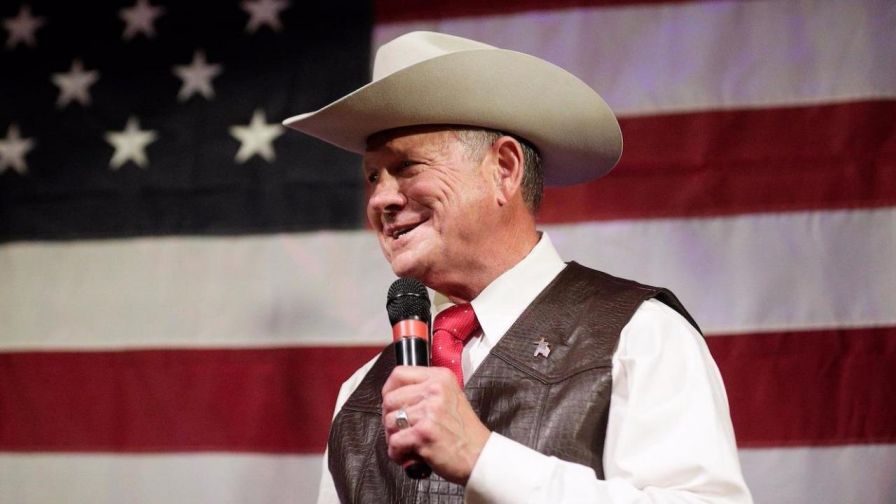 Former Alabama Chief Justice Roy Moore was projected to soundly defeat Sen. Luther Strange in Tuesday's Senate primary runoff, overcoming heavy GOP establishment support for the incumbent, including from President Trump himself.
The hard-fought Alabama runoff battle had pitted Trump against some of his most loyal supporters including former chief strategist Steve Bannon, former Alaska Gov. Sarah Palin and a slew of House conservatives who all backed Moore. Despite his outsider image, Moore seemed to have the edge over Strange from the start.
With 92 percent of the precincts reporting, Moore led Strange by 55 percent to 45 percent, a margin of more than 41,000 votes. State officials estimated a low turnout of between 12 and 15 percent of eligible voters.
The crowd at Moore's election party broke into loud applause as media outlets called the race. Bannon took the stage to introduce Moore as supporters waving flags cheered Tuesday night.