Rubio looks like presidential candidate as 'Team Marco 2016′ meets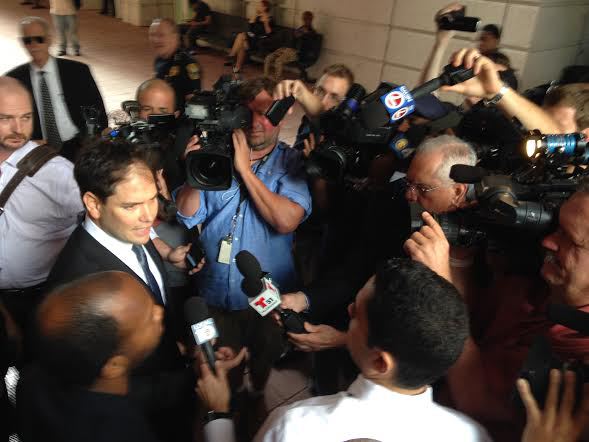 As "Team Marco 2016″ gathers at the Delano Hotel in Miami Beach today and tomorrow to talk strategy and finance for Sen. Marco Rubio, it looks like the 2016 race in question will be for president rather than for a second term in the World's Greatest Deliberative Body.
lRubio has told top advisers to prepare as if he's running for the White House and has tapped Anna Rogers of the conservative super PAC American Crossroads to lead fundraising efforts — developments that were first reported by ABC News.
Rubio plans to go on a fundraising swing next week to California, Texas and Chicago on behalf of his Reclaim America PAC.