Russia propaganda machine gains on U.S.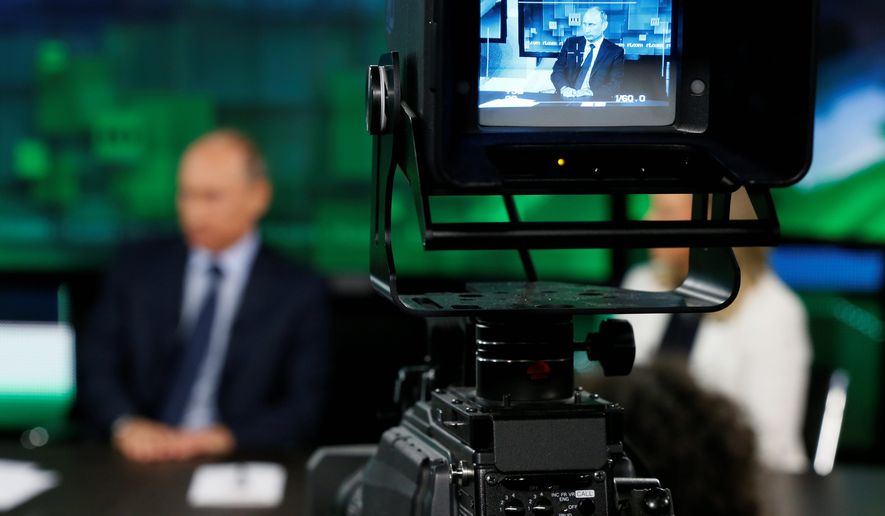 Russia has reorganized and intensified its international propaganda machine so effectively over the past decade that some Western lawmakers and diplomats say Washington now is badly losing a global messaging war to the increasingly modernized blitz of anti-U.S. content from Moscow-backed news operations.
Since 2005, the global satellite network Russia Today — recently renamed RT — has grown into a worldwide operation perhaps best described as Moscow's version of the BBC. As of this year, RT claimed to be available to an audience of some 700 million across more than 100 nations, where viewers can soak in its Fox News-style 24-hour television content in English, Arabic and Spanish.
This is not to mention the expansion of RT's Web-based news platforms in those languages, as well as German and French, the best known of which is SputnikNews.com, which launched last year. The site's English language content has become so successful at penetrating the American digital landscape that it has been linked by the Drudge Report.
What is most mind-boggling, some U.S. lawmakers say, is how Moscow has brought about this propaganda revolution during a post-Cold War period in which America's own government-financed news operations, such as Radio Free Europe/Radio Liberty and Voice of America have remained largely stagnant in terms of their reach around the world.