Ryan: Bloodbath If GOP Fails to Pass Health Care Legislation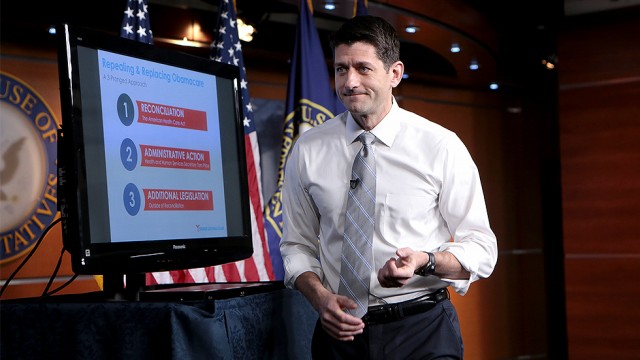 Speaker Paul Ryan (R-Wis.) on Sunday said he agrees with President Trump that 2018 will be a "bloodbath" for Republicans if Congress does not pass legislation repealing and replacing ObamaCare.
"I do believe that if we don't keep our word to the people who sent us here, yeah," Ryan told CBS News's "Face the Nation," when asked if he agreed with Trump's reported comments about the 2018 midterm elections.
According to a CNN report last week, Trump told Republican House members in a meeting that 2018 would be a "bloodbath" if they fail to pass healthcare legislation.