Ryan's final $5.1T cut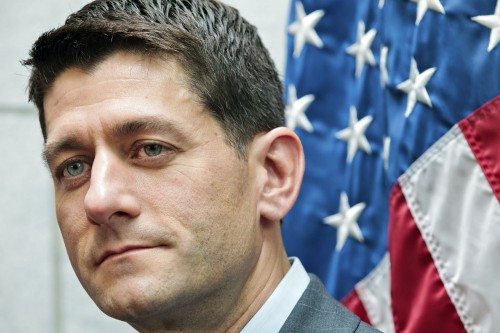 Rep. Paul Ryan (R-Wis.) on Tuesday unveiled a budget that proposes to cut $5.1 trillion over a decade in a bid to erase the federal deficit, while calling once again for dramatic changes to Medicare, Medicaid and the tax code.
The nearly 100-page blueprint is likely be the last formal budget proposal from Ryan, the Republican chairman of the Budget Committee who wants to move to the more powerful Ways and Means Committee next year.
While Ryan adheres to a bipartisan budget agreement that set a $1.014 trillion spending cap for fiscal 2015, he proposes deeper cuts to discretionary accounts after that in order to keep the GOP's promise to balance the budget within 10 years. In those out years, defense spending gets a boost by $273 billion over the level President Obama proposed in his budget last month.
"The Bipartisan Budget Act was a good first step. But we can and must do more," Ryan said in a statement, referring to the two-year deal he struck in December with Democratic Sen. Patty Murray (Wash.). "As the House majority, we have a responsibility to lay out a long-term vision for the country, and this budget shows how we will solve our nation's biggest challenges. By cutting wasteful spending, strengthening key priorities, and laying the foundation for a stronger economy, we have shown the American people there's a better way forward."
House Republicans are having a tougher time finding the votes to pass Ryan's plan this year than in previous years, in part because he sticks to that roughly $1 trillion spending level for 2015 that 62 conservatives opposed in December. And because of a worsening long-term deficit outlook from the Congressional Budget Office, Ryan had to cut deeper to achieve balance and, for the first time, he used a friendlier economic projection method known to some as "dynamic scoring" to help make the numbers work. That move is likely to draw criticism from Democrats, who have campaigned against Ryan's proposal each of the last three years.