Same-sex marriage decision not a rallying cry for Republican candidates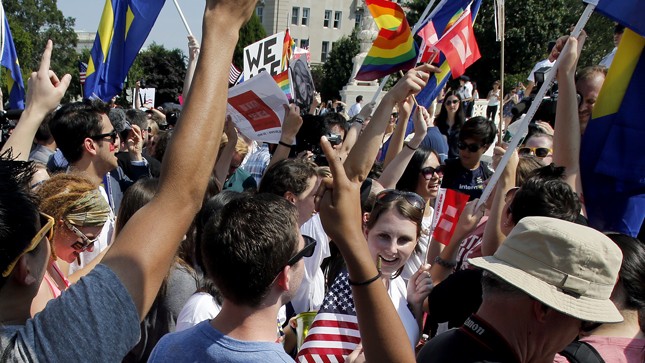 Republicans were remarkably quiet on Monday following the Supreme Court's decision to let same-sex marriages proceed across the country.
The GOP is looking to avoid an issue the party once used to galvanize its base, with candidates purple states appearing as reticent as the high court itself to get involved in the debate, and Republicans in red states where gay marriage used to be a top GOP wedge issue remaining silent.
And while candidates in both parties weighed in on the directly affected states of Virginia and North Carolina, it was Democrats who looked to use it as a wedge issue in some purple states, with Republicans seemingly reluctant to engage.
"This was something the party largely hoped to avoid talking about and that's why they've been silent," said Republican strategist Ford O'Connell. "Some of these Republicans in these purple states are finding themselves in a bind. In some cases it could put some Democrats on their heels but if you look at the totality of it, this is not a great situation for Republicans."