Sarah Palin on 2016: 'Of Course' She's Interested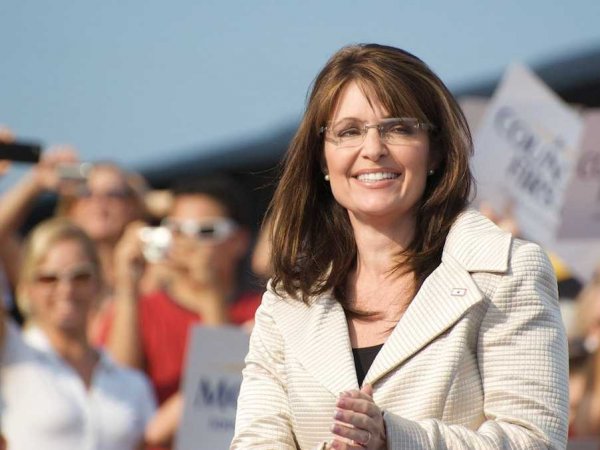 Just before she heads to Iowa for the first major conservative showcase of the 2016 election cycle, Sarah Palin said "of course" she's interested in the 2016 presidential election.
"Yeah, I mean, of course, when you have a servant's heart, when you know that there is opportunity to do all you can to put yourself forward in the name of offering service, anybody would be interested," Palin told ABC News' Neal Karlinsky while serving wild boar chili to the homeless in Las Vegas Thursday.
When asked again if she could be "possibly" interested in a presidential campaign, she answered, "We definitely had enough of seeing that — America has had enough of seeing that — sign on the Oval Office door saying, 'No Girls Allowed.' I know that."
While serving up bowls to those gathered in line, the former Alaska governor clarified, "It doesn't necessarily have to be me, though, but no, America is definitely ready for real change.