Sarah Palin: 'Waterboarding is how we'd baptize terrorists' in her administration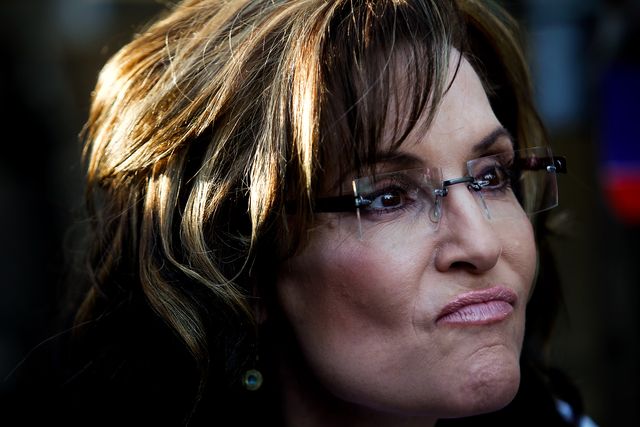 INDIANAPOLIS — Former Alaska Gov. Sarah Palin fired up a crowd of thousands inside Lucas Oil Stadium Saturday night to kick off the National Rifle Association's "Stand and Fight Rally," saying Americans' constitutional rights as envisioned by the founding fathers are under attack and policies like gun-free zones constitute "stupid on steroids."
"They knew that if the Second Amendment goes, the rest of the constitution is not far behind," she said of the country's founders.
In her approximately 12-minute address, Mrs. Palin also derided what she argued is akin to a 'blame the messenger' attitude on gun violence many Americans take today.
"Gun stores are an accomplice to crime," she said, "and that fork made me fat."
Mrs. Palin, plucked from relative political obscurity to be the 2008 GOP vice presidential nominee, still enjoys significant support among elements of the party's base, and was at times received like a rock star inside the complex adjacent to the Indiana Convention Center, where much of the gun rights group's annual meeting has taken place.