Schumer, Pelosi cancel meeting with Trump as shutdown showdown begins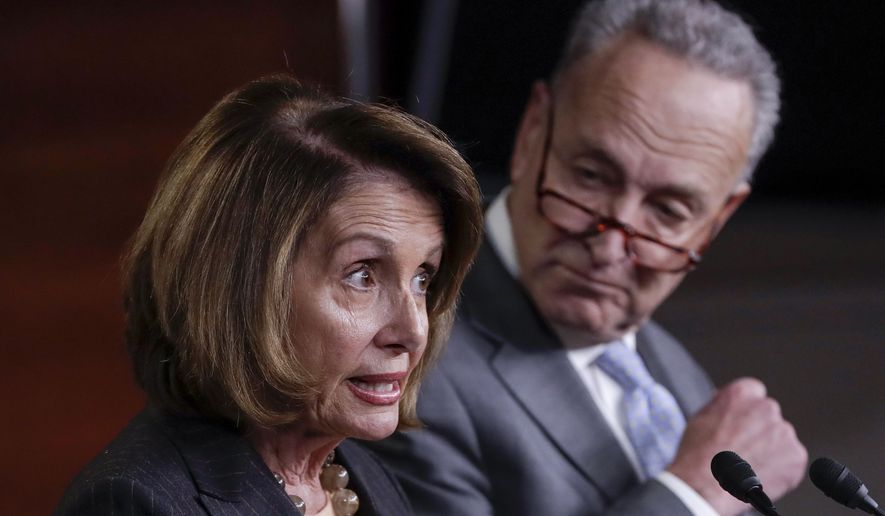 The top two Democrats in Congress canceled a meeting with President Trump slated for later Tuesday, saying they didn't see him as a viable partner in trying to strike an end-of-year spending deal.
The stunning move attempts to further sideline Mr. Trump and portray him as at odds with his party's own leadership in Congress.
Senate Minority Leader Charles E. Schumer and House Minority Leader Nancy Pelosi announced their decision to skip the meeting hours after Mr. Trump said he doubted they could reach a deal on an end-of-year spending bill.
Instead, the two Democrats said they would try to schedule a meeting with their counterparts, House Speaker Paul D. Ryan and Senate Majority Leader Mitch McConnell, to try to strike a deal with them independent of Mr. Trump.