Scott Walker Rocks New Hampshire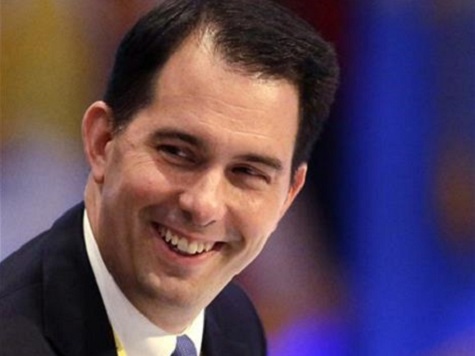 Gov. Scott Walker (R-Wisconsin) got a lot of applause and ultimately a standing ovation at a New Hampshire Republican Party training event Saturday morning, but most in attendance said they wouldn't make up their mind on who to vote for in the 2016 GOP primary for a long time.
Gov. Walker also indicated this will be the first of many visits to the Granite State this year, both by him and apparently his sons Matt and Alex. The two are college students at UW-Madison and Marquette University respectively.
"They've twisted our arms to maybe take part of a semester off next year, next fall and come to New Hampshire and come around the country and talk to young people themselves," said Gov. Walker.
Much of the message the Governor delivered Saturday is very familiar to people in Wisconsin, but it was new to likely voters here.
"In fact, I'm proud to say today – in my state – property taxes are lower today than they were four years ago when I started – how bout that for a turn around, huh?," said Gov. Walker to a round of applause.
But the Governor also spoke more than ever before about foreign policy, particularly ISIS.