Sebelius to Resign Following Healthcare Rollout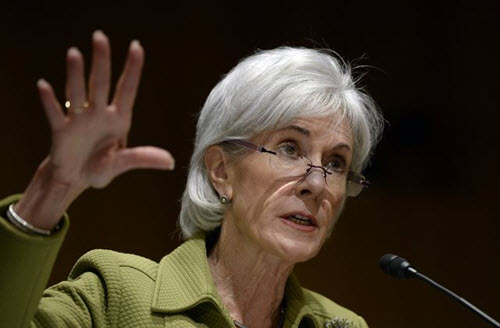 With the rocky rollout of his health care law in a post-deadline lull, President Obama will move this week to shake up his health care team, accepting the resignation of Health and Human Services Secretary Kathleen Sebelius and tapping his budget director as a troubleshooting replacement, the White House confirmed Thursday.
Mrs. Sebelius, a former Kansas governor who has served as HHS secretary for Mr. Obama's entire tenure, was the president's point person as his signature law stumbled out of the blocks in October.
Despite calls for her to be fired, Mrs. Sebelius stayed on the job to oversee a recovery of HealthCare.gov that resulted in at least 7.5 million enrollments for health care plans.
Mrs. Sebelius, however, is seen as damaged by too many congressional Democrats who are warily eyeing November's elections, in which Obamacare is expected to play a major role.
Some Republicans could barely contain their glee.