Secretary of State Rex Tillerson meets with Putin in Russia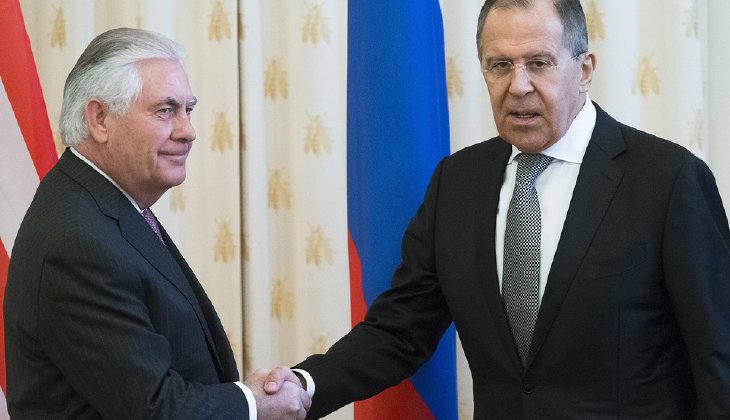 Secretary of State Rex Tillerson is meeting Russian President Vladimir Putin during his trip to Moscow, despite the Kremlin's statement following the U.S. airstrike against the Syrian regime that a meeting was not on the calendar.
Multiple outlets reported the meeting as it took place Wednesday.
That's a change from Monday, when Putin's spokesman said that "there is no meeting with Tillerson in the president's diary." The announcement was regarded as a pointed snub from Putin in response to President Trump's decision to authorize an airstrike in retaliation for Syrian President Bashar Assad's use of chemical weapons. The State Department demurred when asked for confirmation of the meeting.
The reversal suggests that Putin couldn't pass up the chance to assess Tillerson and the Trump administration's foreign policy in the secretary of state's first visit to Moscow, which is taking place in a more charged atmosphere than the Russians would have hoped. "We consider it crucially important to prevent a repetition of [attacks on Assad] in the future," Russian Foreign Minister Sergey Lavrov told Tillerson during their meeting earlier on Wednesday.