Sen. Tom Cotton: Cabinet officials, lawmakers need to support Trump or resign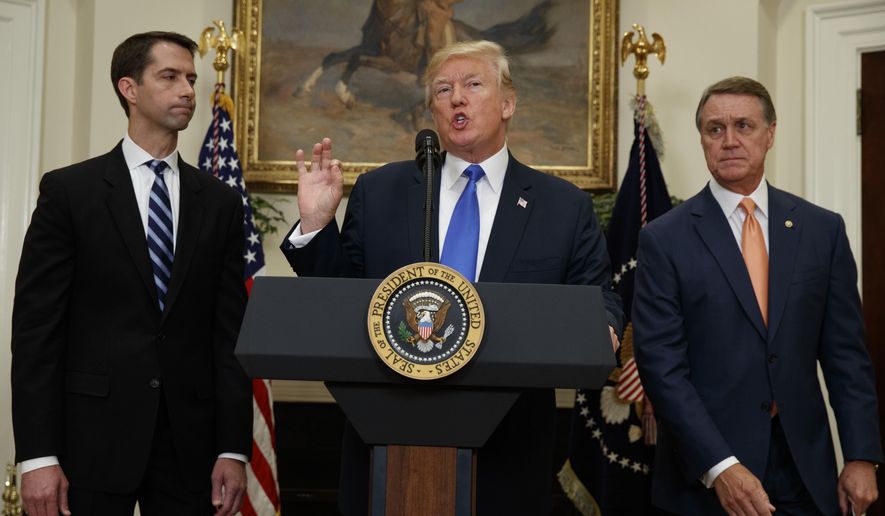 Sen. Tom Cotton said those who do not support President Trump's message need to resign.
"The simple fact of the matter is the American people elected the president ultimately to make these decisions," Mr. Cotton, Arkansas Republican, said on Fox News in an interview that aired Tuesday.
Mr. Cotton was speaking about those in the Cabinet or Republican lawmakers on Capitol Hill who have been highly critical of the president's message at times. The senator has previously said the president's advisers and Cabinet officials should suggest alternative ideas if they disagree with Mr. Trump, but if the president chooses a particular course of action, then they either need to support it or remove themselves if they need to.
In Mr. Trump's administration, rumors have swirled about disagreements with the commander-in-chief that have led to blowups.