Senate confirms 15 Trump judges after GOP leaders, Democrats strike deal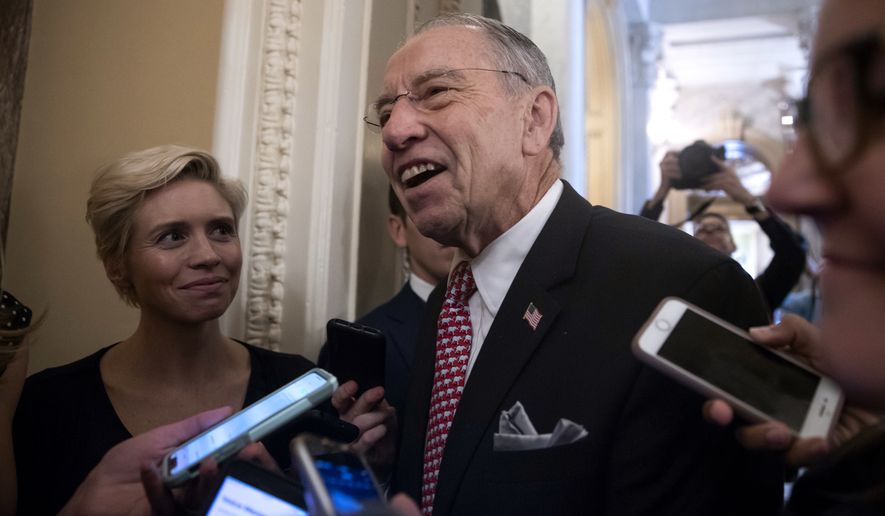 The Senate confirmed 15 of President Trump's judicial picks Thursday night after GOP leaders reached a deal with Democrats, clearing about a third of the backlog and closing up shop through Election Day to give senators a chance to campaign.
Three of the judges are for the powerful circuit courts of appeals, while the other 12 were for district court positions.
Many cleared on near-party line votes, while others were approved by voice votes. They were the first judicial confirmations since last weekend's vote on Supreme Court Justice Brett M. Kavanaugh.
Some Republicans had hoped senators would stay in town to work on all 49 judicial picks who'd been ready for floor votes. But the 15 was the best deal the GOP could get, representing the amount of judges who could realistically have been confirmed if the Senate had devoted full time to confirmations over the next few weeks.