Senate Democrats unite to defeat balanced budget motion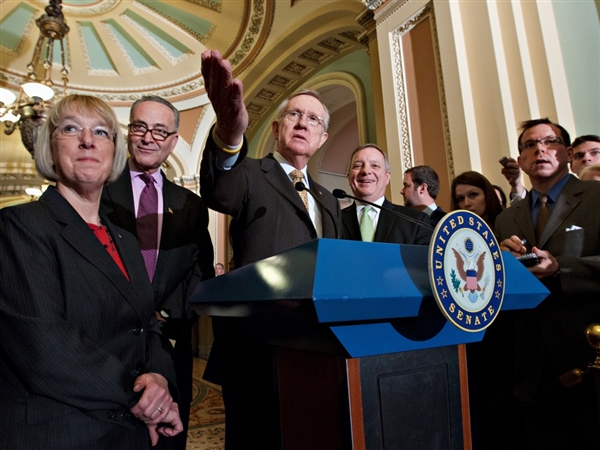 Senate Democrats stuck together on Thursday night to oppose a GOP floor motion that would have required them to rewrite their budget to make it balance.
The motion was defeated on a 46 to 53 vote. Sen. Joe Manchin (D-W.Va.) joined with the united Republican conference to support it.
The motion to recommit was offered by Sen. Jeff Sessions (R-Ala.). It would have sent the budget back to the Budget Committee until Saturday with instructions to make it balance by 2023.
"Tonight the American people witnessed a remarkable and alarming event: the Senate's Democrat majority declared they do not want to balance the budget, will not balance the budget, and will oppose any effort to balance the budget in any way," Sessions said after the vote.
The Senate Democratic budget does not project a balance, despite raising $975 billion in taxes and cutting an equal amount of spending using a baseline favored by Democrats.