Senate Republicans denounce Roy Moore in dilemma posed by Alabama nominee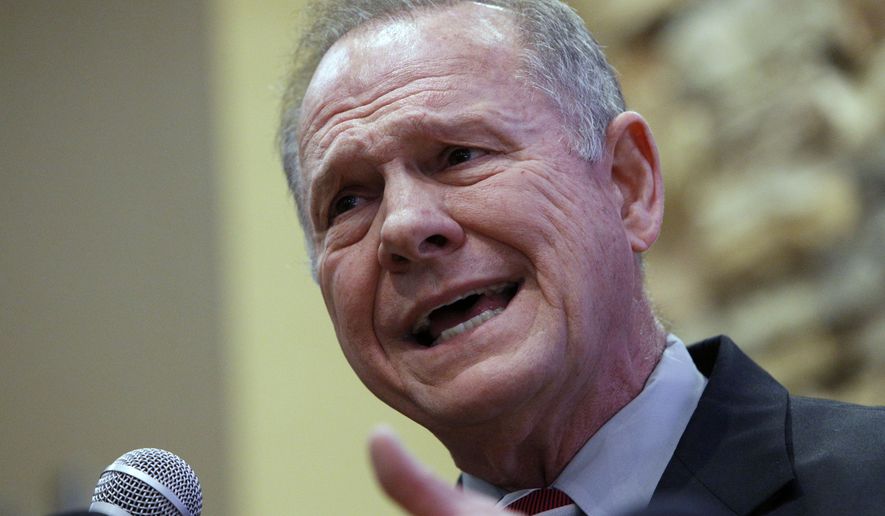 Republicans in Washington went to war Monday with Roy Moore, their party's Senate nominee in Alabama, in the latest instance of going to the verge of blowing a winnable Senate seat.
Senate Majority Leader Mitch McConnell, Kentucky Republican, said he believes the women who have made accusations of inappropriate sexual advances against Mr. Moore, a former state chief justice and the Republican nominee after a Dec. 12 special election. Mr. McConnell said Mr. Moore needs to quit his race against Democrat Doug Jones.
The Republicans' Senate campaign chief, Sen. Cory Gardner of Colorado, went further, saying if Mr. Moore wins his election, the chamber should move to expel him.
"I believe the individuals speaking out against Roy Moore spoke with courage and truth, proving he is unfit to serve in the United States Senate, and he should not run for office," said Mr. Gardner, chairman of the National Republican Senatorial Committee. "If he refuses to withdraw and wins, the Senate should vote to expel him, because he does not meet the ethical and moral requirements of the United States Senate."