Senate set to advance gay rights legislation with Heller's support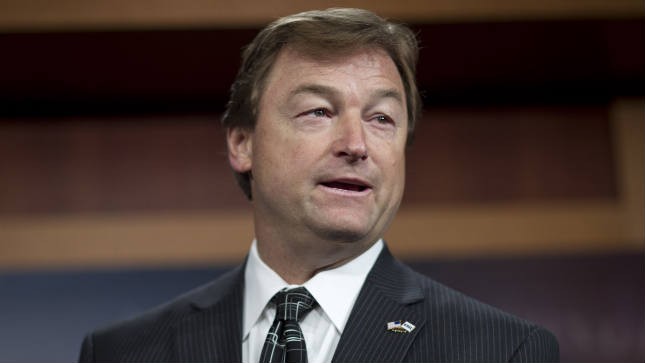 The Senate is poised to move forward Monday with legislation that would ban forms of workplace discrimination against gay and transgendered people.
Sen. Dean Heller (R-Nev.) on Monday announced his support for the Employment Non-Discrimination Act (ENDA), likely giving Democrats the 60 votes they would need to break a Republican filibuster.
"After listening to Nevadans' concerns about this issue from a variety of viewpoints and after numerous conversations with my colleagues, I feel that supporting this legislation is the right thing to do," Heller said Monday.
"This legislation raises the federal standards to match what we have come to expect in Nevada, which is that discrimination must not be tolerated under any circumstance," Heller wrote.
In addition to Heller, four other Republicans are behind the bill. Sens. Susan Collin (Maine) is a co-sponsor, and three other GOP senators — Sens. Orrin Hatch (Utah), Mark Kirk (Ill.) and Lisa Murkowski (Alaska) — voted for it on the Senate Health, Education, Labor and Pensions (HELP) Committee.