Senators tout 70 votes for immigration reform as Paul predicts bill already 'dead' in House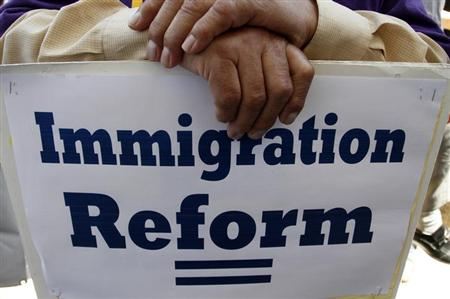 Even with one of the Senate's strongest opponents to the chamber's sweeping immigration-reform bill saying Sunday that the legislation will likely pass this week with a resounding 70 votes, Kentucky Republican Sen. Rand Paul predicted the legislation was doomed in the more conservative House.
"It's dead on arrival in the House," said the Tea Party-backed Paul. "The House is much closer to me."
Paul made the remarks as Utah Sen. Mike Lee, among the most conservative Senate Republicans, told "Fox News Sunday" the bill is "likely to pass" with as many as 70 votes.
Their remarks comes as the Senate prepares for a preliminary but key vote on the bill Monday night or Tuesday that should result in Senate passage by the Democratic leadership's goal of July 4.
President Obama is also hosting a meeting Monday at the White House with eight CEOs, business owners and entrepreneurs to discuss immigration reform, and to push for support of the bill among the business community.