Sharpton In 'Conversations' To Choose Holder Successor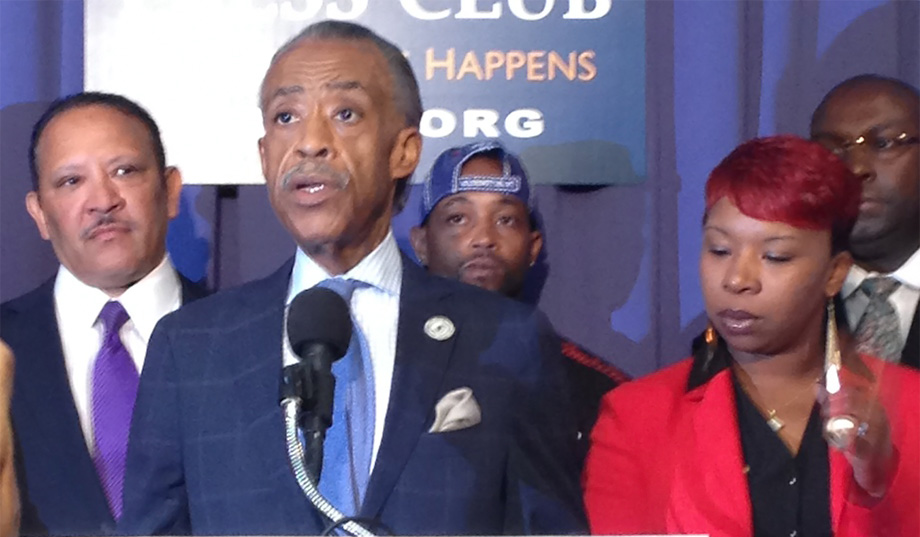 A Thursday press conference in Washington that was meant to announce a planned civil rights march on Washington DC instead turned into a eulogy for the attorney generalship of Eric Holder.
The National Urban League, the National Action Network, and the families of Michael Brown and Eric Garner asked for congressional leaders to pass a law requiring police officers to wear body cameras and announced a civil rights march on Washington, scheduled for later in the fall.
But in the midst of the conference came news that Holder — who has defined himself as an "activist" and repeatedly involved the Department of Justice in high-profile local cases — is resigning. MSNBC host Al Sharpton, the guest of honor, also expressed his fondness for Holder.