SHOWTIME: Clinton, Trump take distinct paths to the first debate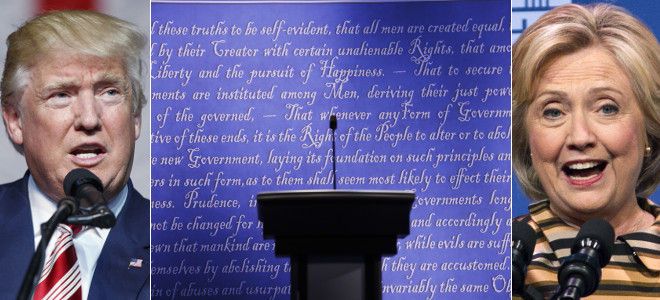 The final hours before the first 2016 presidential debate on Sunday seemed more like the eve of Super Bowl — with experts offering predictions and strategies, the Clinton and Trump campaigns posturing and Americans wondering who indeed has first-row tickets.
Arguments about whether Republican presidential nominee Donald Trump or Democratic rival Hillary Clinton would do better on substance or style were indeed largely overshadowed this weekend by Trump suggesting Saturday that he'd invite Gennifer Flower, with whom Clinton's husband, former President Bill Clinton, has acknowledged having a sexual encounter.
GOP vice-presidential nominee Mike Pence told "Fox News Sunday" that Trump was merely mocking the Clinton campaign for confirming that Trump nemesis-entrepreneur Mark Cuban was indeed invited to a front-row seat at the Hofstra University debate.
He argued the campaign was really trying to "distract attention from where the American people are going to be focused," which is picking a president to chart the future of America.
However, the Indiana governor's comments did little to end the debate sideshow.