Snowden: 'Mission's already accomplished, I already won'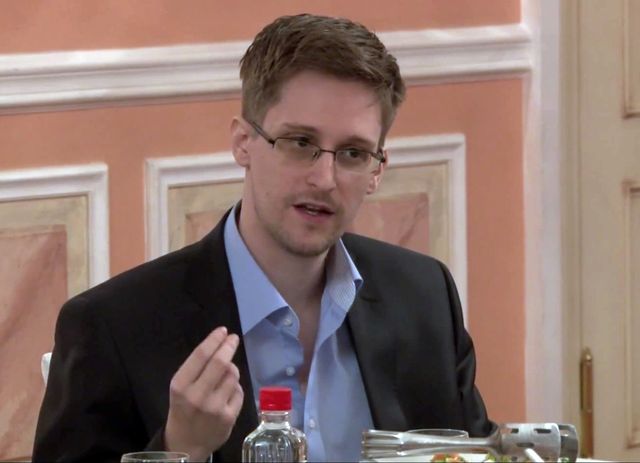 WASHINGTON — National Security Agency leaker Edward Snowden said his "mission's already accomplished" after leaking NSA secrets that have caused a reassessment of U.S. surveillance policies.
Snowden told The Washington Post in an interview published online Monday night that he was satisfied because journalists have been able to tell the story of the government's collection of bulk Internet and phone records, an activity that has grown dramatically in the decade since the Sept. 11, 2001, terrorist attacks.
"For me, in terms of personal satisfaction, the mission's already accomplished," he said. "I already won."
"As soon as the journalists were able to work, everything that I had been trying to do was validated," Snowden told the Post. "Because, remember, I didn't want to change society. I wanted to give society a chance to determine if it should change itself."
President Barack Obama hinted Friday that he would consider some changes to NSA's bulk collection of Americans' phone records to address the public's concern about privacy. His comments came in a week in which a federal judge declared the NSA's collection program probably was unconstitutional. A presidential advisory panel has suggested 46 changes to NSA operations.