Socialist star Ocasio-Cortez strikes out: All endorsed candidates lose Tuesday primaries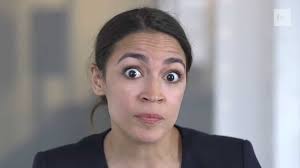 Alexandria Ocasio-Cortez's record on Tuesday night for her chosen primary candidates was as bare as a Venezuelan supermarket shelf.
The socialist pulled off a stunning victory last month in New York, and is now attempting to parlay that win into helping other leftists win Democratic primaries.
Cortez held a whirl-wind tour of the U.S., stumping for Abdul El-Sayed for governor of Michigan, Fayrouz Saad in Michigan's 11th Congressional District, Cori Bush in Missouri's 1st District, and is backing Congressional candidate Kaniela Ing in Hawaii.
El-Sayed lost his bid for the Democrat nomination for governor to 51.8 percent to 30.5 percent, according to numbers published by the New York Times.