Sources: US letting Benghazi suspects off hook, recent arrest 'small potatoes'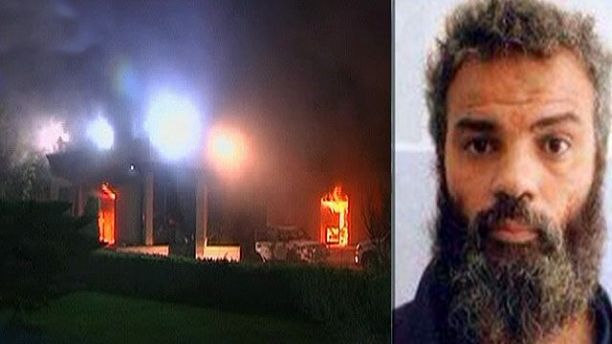 Despite President Obama's promise to stay focused on hunting down those responsible for the 2012 Benghazi attack — and despite a recent arrest touted as a major takedown — sources say little has been done to nab the other suspects.
According to multiple sources on the ground, including some with direct knowledge of the operations to identify and hunt the Benghazi suspects, intelligence that could have been acted upon at times has been ignored or put on hold. Further, they say, the recent capture of Ahmed Abu Khattala — now on a ship bound for the U.S., expected to arrive this weekend — was an easy one.
"He was low-hanging fruit," one source told Fox News. "We could have picked him up months and months ago and there was no change, or urgency to do this now."
Former Ambassador Chris Stevens and three other Americans were killed in the Sept. 11, 2012, attack. Khattala was long thought to be involved, but is also considered by some to be rather low on the suspect list.
According to sources, the United States has a "target list" that initially contained about 10 suspects identified within days of the attack and eventually grew to more than 20 as American Special Forces conducted surveillance in and around Benghazi.