Spending clash looms for GOP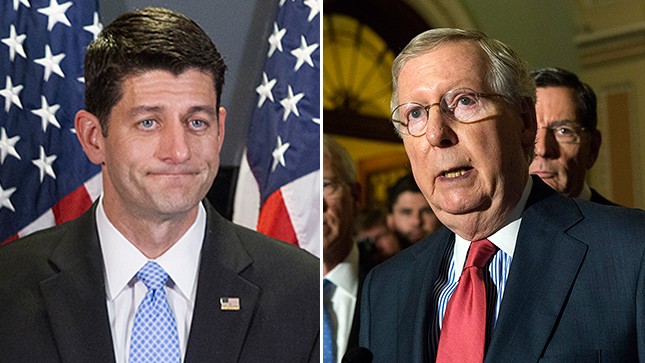 The two top Republicans in Congress are pursuing strikingly different strategies on spending bills this year, setting up a possible collision when funding for the government is scheduled to expire just weeks before the presidential election.
Senate Majority Leader Mitch McConnell is betting control of the upper chamber on the argument that Republicans know how to govern. The Kentucky Republican says order has now been restored in the Senate, bashing Democrats' "dysfunction" during the reign of former Majority Leader Harry Reid (D-Nev.).
One of Speaker Paul Ryan's (R-Wis.) top priorities is to fulfill his pledge to give rank-and-file members more input into the legislative process. Ryan's predecessor, former Speaker John Boehner (R-Ohio), was pressured out of his job by a group of dissident conservatives.
Senate Republicans are concerned these clashing priorities will undercut their efforts to get Congress working again. Passing spending bills under regular order in the Senate will have less appeal with voters if they only pile up into a year-end wreck that requires summit talks with President Obama and House leaders to sort out.