'SPYGATE': Trump blasts 'Criminal Deep State'…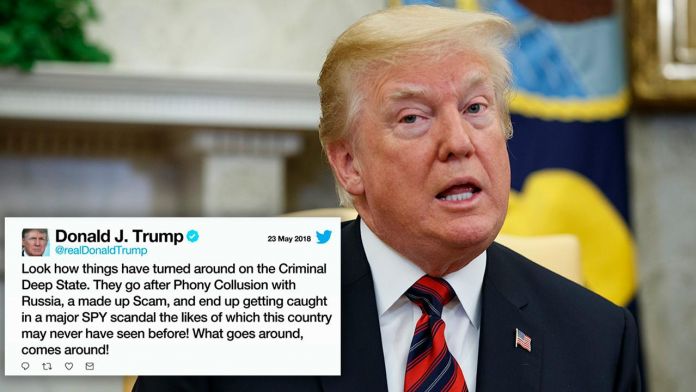 President Trump blasted the "Criminal Deep State" early Wednesday, suggesting things have "turned around" in "SPYGATE," following revelations of a reported FBI informant snooping on the Trump campaign.
"Look how things have turned around on the Criminal Deep State. They go after Phony Collusion with Russia, a made up Scam, and end up getting caught in a major SPY scandal the likes of which this country may never have seen before! What goes around, comes around!" Trump tweeted Wednesday morning.
Minutes later, the president added: "SPYGATE could be one of the biggest political scandals in history!"
The president's tweets come after reports that an FBI informant communicated with at least three members of his campaign—Foreign policy adviser George Papadopoulos, Trump aide Carter Page and campaign adviser Sam Clovis.