Steve Bannon and Allies Have Second Thoughts About Roy Moore, Sources Say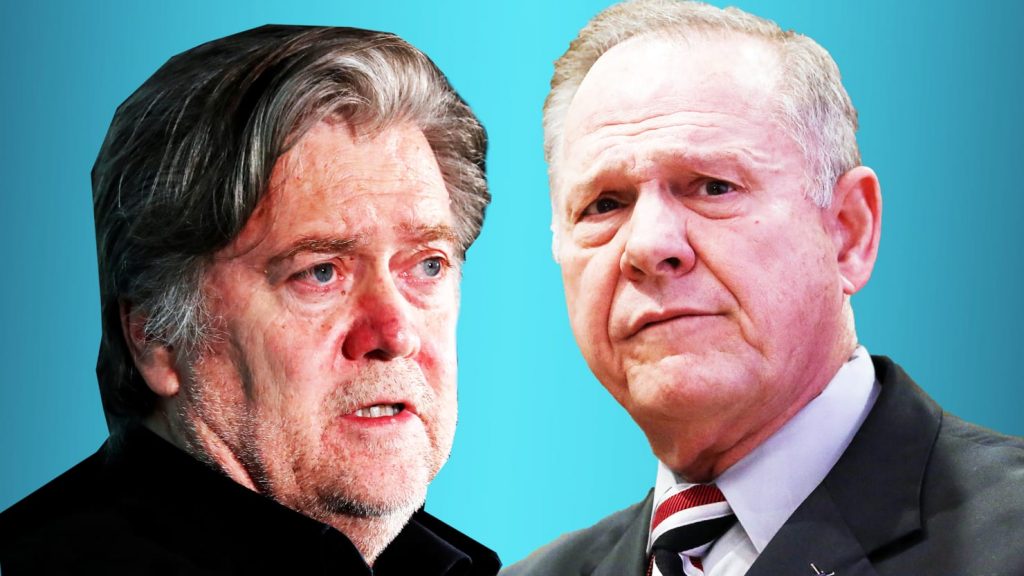 Donald Trump's former chief strategist Steve Bannon is keeping the door open to ditching Roy Moore as the sexual-assault allegations against the Alabama Republican Senate candidate continue to pile up.
Publicly, the Trump confidant and Breitbart chairman has stood behind Moore, who is now accused of attempted rape of a 16-year-old girl. Bannon has also railed against what he and his allies dub "fake news" and the GOP establishment for trying to push Moore out of the race.
"This is just another desperate attempt by Mitch McConnell to keep power, and it's not going to work," Bannon said on Monday's episode of Breitbart News Daily. "You know, people in Alabama see through this. The good folks of Alabama are going to be able to weigh and measure this… This is an orchestrated hit from the Uniparty."
But over the past few days, Bannon has begun privately taking the temperature of those in his inner circle to see what they think of the Moore allegations and to get their sense of how to proceed, according to four knowledgeable sources. Late last week, the Breitbart chairman said, "I will put him in a grave myself," if he determines that Moore was lying to him about the numerous accusations, a source close to Bannon relayed.