Steve Forbes urges activists to pressure Senate to bust rules for 'obese' tax cut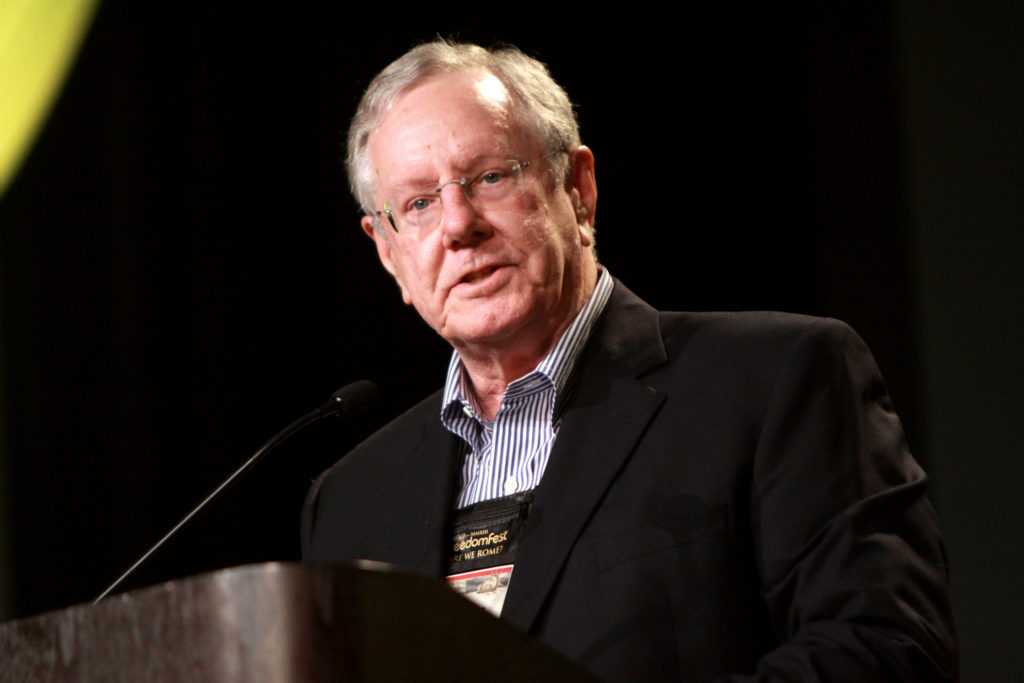 Richmond, Va. — Media magnate Steve Forbes urged free-market activists gathered in Richmond on Saturday to demand an "obese" tax cut from Republicans now, and not to let Senate rules stand in the way.
"We need a big, fat tax cut," the former presidential candidate told volunteers and activists at a summit for Americans for Prosperity, a free-market group. "Make it an obese tax cut — the bigger the better."
Forbes told the audience of hundreds to pressure the Senate leadership to pass a tax cut now, and not to let considerations about the upper chamber's arcane rules stand in the way.
"Full speed ahead — damn the torpedoes, damn the CBO!" he said, applying the famous words of Civil War admiral David Farragut to the Congressional Budget Office, which judges whether bills add to federal deficits and could hold up a revenue-losing tax bill.