Supreme Court hits Obama's global warming agenda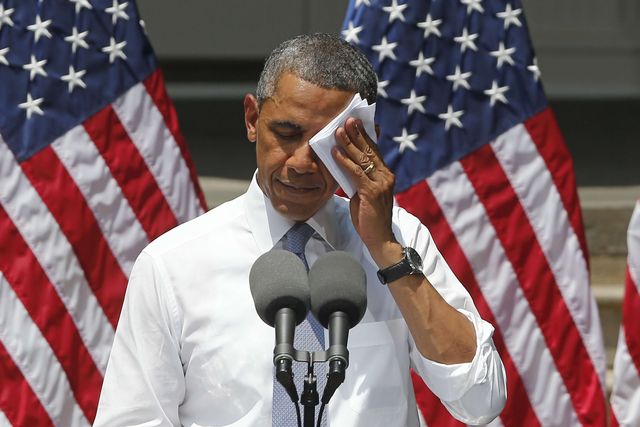 The Supreme Court on Monday rolled back part of the Obama administration effort to force power plants and factories to reduce emissions of greenhouse gases blamed for global warming.
The justices ruled that the Environmental Protection Agency lacks authority to require some companies draft new plans for cutting emissions of carbon dioxide as part of the permitting process for expanding facilities or building new ones.
The ruling affects the Obama administration's only program currently in place to cut power plant emissions of carbon dioxide. But it does not affect a more ambitious programs the White House announced this month to cut emissions of carbon dioxide form new power plants by 30 percent by 2030.
"EPA is getting almost everything it wanted in this case," Justice Antonin Scalia wrote in the 5-4 decision.
He said the agency will still be able to regulate 83 percent of the sources responsible for greenhouse gas emissions, though not the 86 percent the EPA wanted to regulate.