Supreme Court Overturns Bob McDonnell Bribery Conviction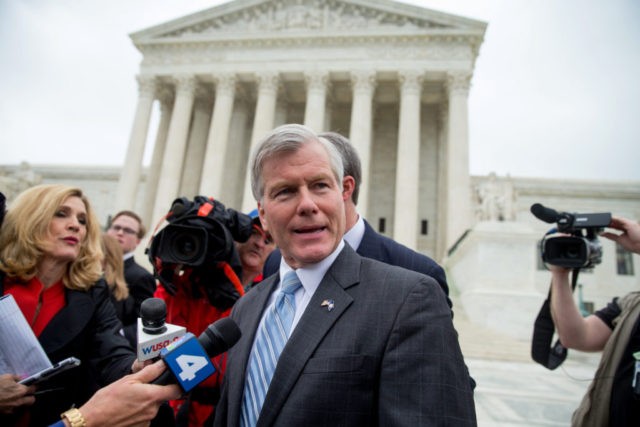 WASHINGTON — A unanimous Supreme Court on Monday overturned the bribery conviction of former Virginia Gov. Bob McDonnell in a ruling that could make it harder for prosecutors to bring corruption cases against elected officials.
McDonnell had been found guilty in 2014 of accepting more than $165,000 in gifts and loans from a wealthy businessman in exchange for promoting a dietary supplement. He was sentenced to two years in prison, but was allowed to remain free while the justices weighed his appeal.
The justices voted to narrow the scope of a law that bars public officials from taking gifts in exchange for "official action," saying it does not cover routine courtesies like setting up meetings or hosting events for constituents.
The Supreme Court sent the case back to lower courts to decide whether prosecutors have enough evidence try McDonnell again.
McDonnell said he never took any official action to benefit Star Scientific Inc. CEO Jonnie Williams or pressured other state officials to do so. McDonnell claims he did nothing in return except help a constituent gain access to other public figures.