No Surprises: Clinton Tacks Left in DNC Speech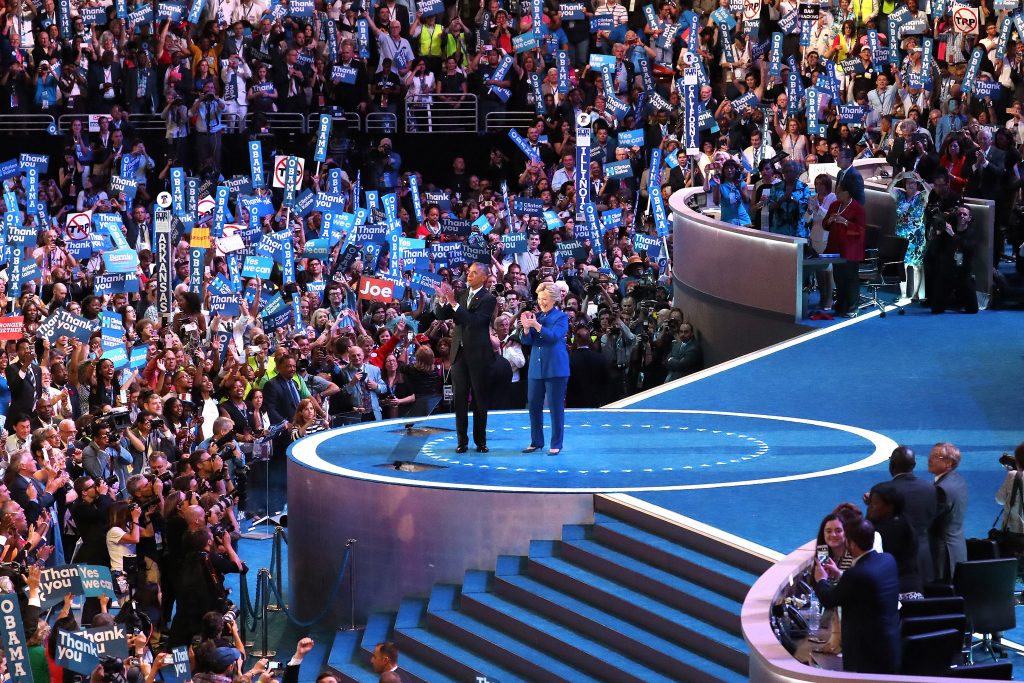 PHILADELPHIA — Hillary Clinton accepted her party's nomination Thursday night in a sweeping speech in which she promised to be a president for all Americans and presented a liberal agenda influenced by the ideas of Sen. Bernie Sanders' supporters.
Clinton also painted her Republican rival, Donald Trump, as a hotheaded, divisive figure who cannot be trusted as commander in chief.
"He wants us to fear the future and fear each other," Clinton said of Trump. "Well, a great Democratic president, Franklin Delano Roosevelt, came up with the perfect rebuke to Trump more than 80 years ago, during a much more perilous time: 'The only thing we have to fear is fear itself.'"
The address was the culmination of a convention built to boost Clinton's low trust and favorability ratings among the American public after a long and bruising Democratic primary. She conceded in the speech that she finds being in the public eye difficult and knows that many people don't know what to think of her.
"The truth is, through all these years of public service, the 'service' part has always come easier to me than the 'public' part," she said. "I get it that some people just don't know what to make of me." (A delegate shouted, "We love you!") She then laid out her personal and professional biography, stressing her work helping children and survivors of the 9/11 attacks as a senator. She also drew on her Methodist faith to "do all the good you can."