Tea Party Republicans exert stronger influence in GOP primaries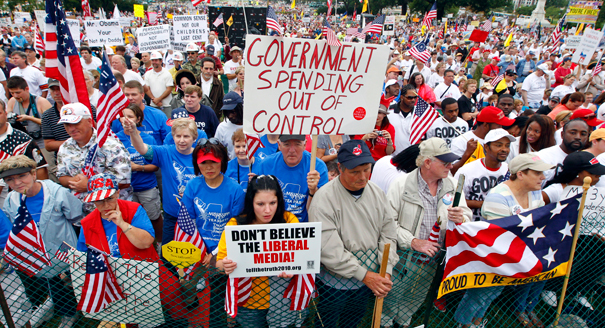 A Pew Research survey in July found rank-and-file Republicans in agreement that their party needed to address major problems in order to do better in future presidential elections, but there was division over exactly how the party needed to change.
A major factor in this discussion is the influence Republicans and Republican-leaning independents who agree with the Tea Party exert in primary elections. Aside from challenges to Republican incumbents in state and congressional races in 2012, the 2012 GOP presidential primary season was marked by the rise and fall of a series of candidates who appealed to the party's more conservative wing.
Overall, 62% of Republicans and Republican-leaning voters who agree with the Tea Party say they "always" vote in primary elections. By comparison, only 45% of non-Tea Party Republican voters say they always vote in primaries.
As a result, Tea Party Republicans make up nearly half of those in the GOP who always vote in primaries (49%), despite the fact that they are a minority of Republicans and Republican leaners overall (37%).