Tea party seeks to honor fallen SEALS at Benghazi with sculpture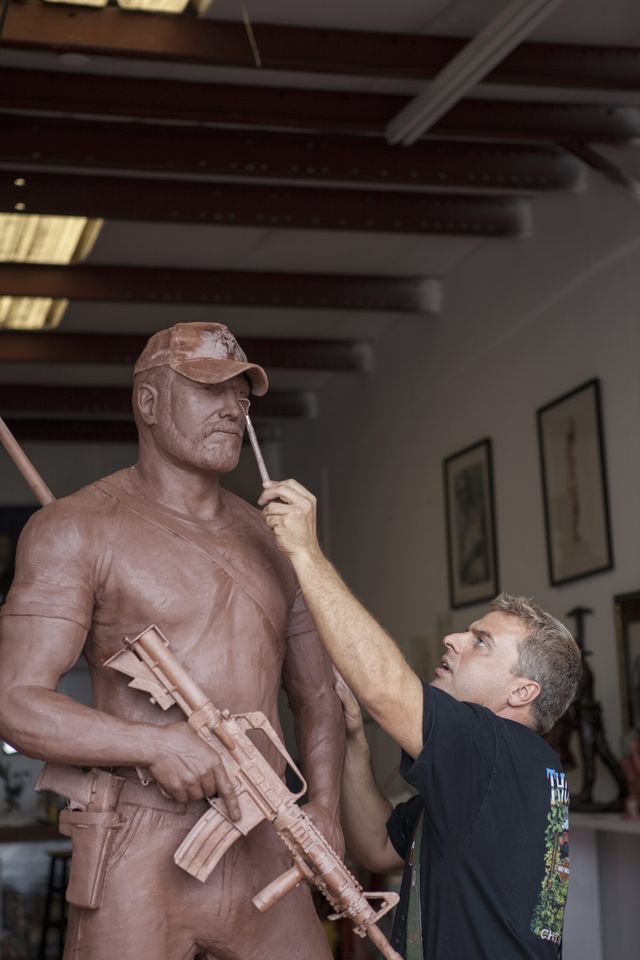 They loom over him, brandishing their weapons, their gaze steady. The sculptor can feel the presence of the heroes he honors in clay and bronze, U.S. Navy SEALs all.
And all of them gone.
"I am an intuitive artist. I believe and I feel that their spirits are in the room when I am working, and that they're helping me finish that work," said Greg Marra, a Florida sculptor who is a man on a mission. He is determined to tell the stories of fallen American warriors.
"I know it sounds crazy, but I feel their presence. That's what happens when you're creating a life-sized image of someone."
Mr. Marra has focused attention on Chris Kyle — a SEAL sniper who was gunned down this year on a Texas shooting range — along with Glen Doherty and Tyrone Woods, former SEALs killed during the 2012 terrorist attack in Benghazi, Libya. Also on the ever-expanding list of subjects: Adam Brown, one of 17 SEALs who died in the 2011 crash of a CH-47 Chinook helicopter in Afghanistan that killed an additional 13 Americans. Then there's SEAL Team 6. Mr. Marra intends to immortalize those who took out Osama bin Laden and has picked "Payback" as the title for the grouping.