Tea party to marks five year anniversary of Rick Santelli's rant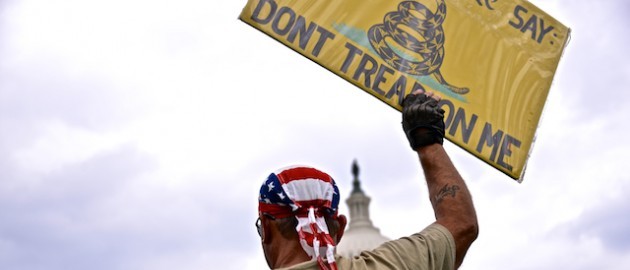 It's been five years since CNBC's Rick Santelli went on live television, ranted about big government and unexpectedly inspired a modern-day tea party movement.
On Thursday, activists with the Tea Party Patriots group will mark the anniversary with conservatives in Washington.
A news release previewing the anniversary indicated that the event will "reflect on why the movement formed, the significant victories it has achieved, and the road ahead in a contentious 2014 as it comes under assault from both sides of the aisle."
"Our organization may be five years old, but our principles are timeless," said Jenny Beth Martin, a co-founder of the Tea Party Patriots.
"Over the last five years, Tea Party Patriots has fought tirelessly for the freedom of the average American to choose their healthcare, ensured that their tax dollars are spent wisely, and demanded that elected Members of Congress fulfill their duty to represent the people," Martin said.