Ted Cruz booed lustily as he refuses to endorse Trump, Gingrich gives endorsement on his behalf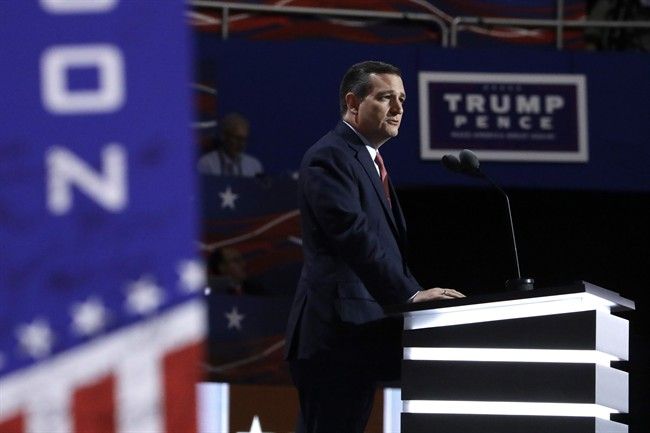 CLEVELAND – Texas Sen. Ted Cruz tried to link arms with Republicans at the party's national convention on Wednesday, but was booed lustily by delegates when he ended his speech without offering Donald Trump his endorsement — or even saying he would vote for the New York billionaire.
As he appeared on stage, Cruz basked in a minute-long standing ovation. Cruz finished second to Trump in the crowded Republican primary campaign and congratulated the GOP nominee on his victory.
But as close as Cruz came to saying he wanted Trump to win the White House came when he said: "I want to see the principles that our party believes in prevail in November."
Cruz didn't tell the convention crowd that he plans to vote for Trump. Nor did he ask his supporters, hundreds of whom encouraged him to run for president in four years at an event on Wednesday afternoon, to vote for the newly minted Republican nominee.
Interrupted by chants of "Trump, Trump, Trump," Cruz paused and said with a smile, "I appreciate the enthusiasm of the New York delegation."