Ted Cruz Challenges Obama: 'Lets Have a Debate on Your Refugee Policy'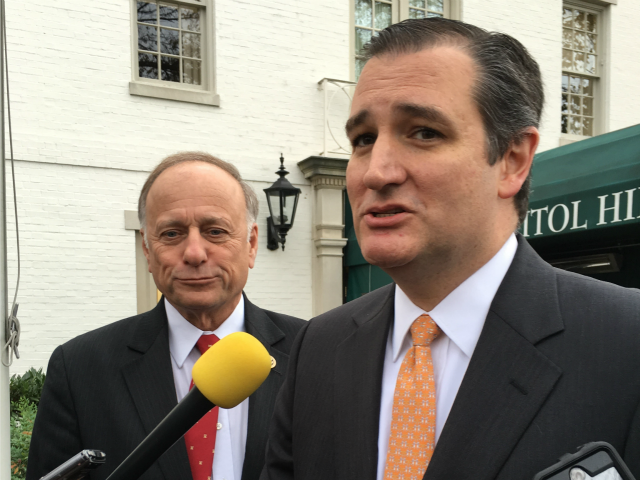 GOP presidential candidate Sen. Ted Cruz (R-TX) is challenging President Obama to a debate over his policy plan to bring tens of thousands of Syrian refugees into the United States.
"Lets have a debate on your refugee policy and if you're so certain that allowing tens of thousands of refugees, including potentially ISIS terrorists, is a good idea, if you're so certain the American people are with you, then I would encourage you to come," Cruz says, five days after Paris was attacked by terrorists, including at least one who reportedly traveled to Europe pretending to be refugees.
Cruz told reporters gathered outside the Capitol Hill Club Wednesday morning that it's "unbefitting" of the President to launch insults and personal attacks against Republicans who have voiced concerns about potential terrorists coming to the U.S. through the Syrian refugee program.