Ted Cruz meets with conservative leaders on how to remain a force in GOP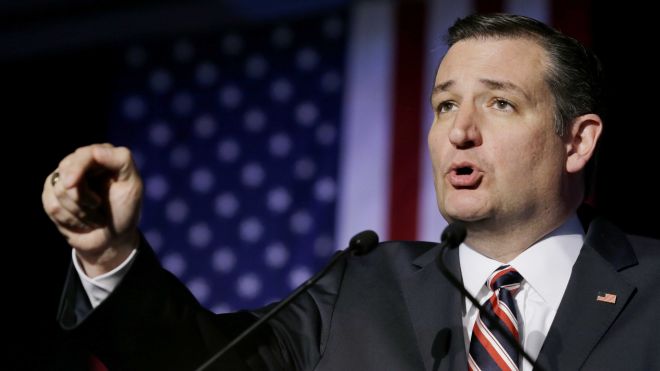 Sen. Ted Cruz may have dropped out of the presidential election, but he has no intention of disappearing from the national spotlight.
On Tuesday, the Texas tea party darling got together with more than two dozen conservative leaders to brainstorm about how he can remain a force among those in the conservative wing of the Republican party, according to Politico.
"The discussion revolved around the future, and the future with Ted Cruz as the leader of the conservative movement," Politico quoted Brent Bozell, a conservative activist who hosted the meeting, as saying.
Representatives of the conservative Heritage Foundation were among those at the meeting at Bozell's home. One of the rules of the meeting was that presumptive GOP nominee Donald Trump was not to be mentioned, the politics website reported.
Attendees brought up former president Ronald Reagan and how, like Cruz, he lost the Republican presidential nomination in 1976, but despite that went on to become president in 1980.