Ted Cruz wins presidential straw poll at 2014 Values Voter Summit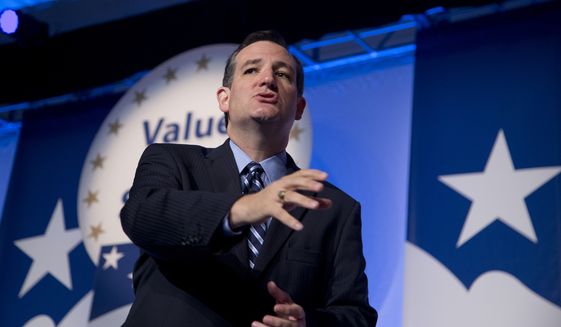 For the second consecutive year, GOP Sen. Ted Cruz of Texas was the top choice in the presidential straw poll at the Values Voter Summit, one of the premier annual gatherings for social conservatives.
Mr. Cruz took 25 percent of the vote. Dr. Ben Carson was second at 20 percent, and Arkansas Gov. Mike Huckabee was third at 12 percent.