Terror Threat Clash: Trump, Clinton accuse each other of boosting enemy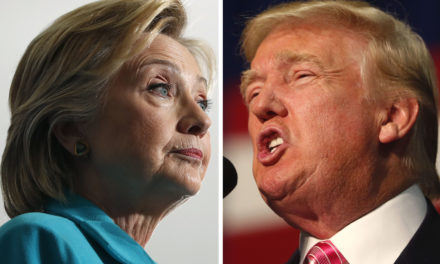 Donald Trump and Hillary Clinton clashed sharply Monday in the wake of weekend attacks across three states that rocketed national security back to the forefront of the campaign, with the Democratic nominee accusing her opponent of giving "aid and comfort" to the enemy – and Trump saying terrorists are "praying" Clinton gets elected.
The Republican nominee, at a rally Monday afternoon in Florida, went on to say the attacks in New York City, New Jersey and Minnesota "were made possible because of our extremely open immigration system" – and accused Clinton of pushing "the most open-borders policy" of any presidential candidate in history.
"Immigration security is national security," Trump said.
The rally followed a full day of political crossfire — as the candidates balanced statements of gratitude for the hard and effective work of law enforcement responding to the incidents with hard-edged attacks on each other's national security credentials.
Clinton, speaking earlier in New York, said she's the only candidate in the race who was part of the "hard decisions" to take terrorists off the battlefield.