Texas Governor Rick Perry says U.S. border less secure now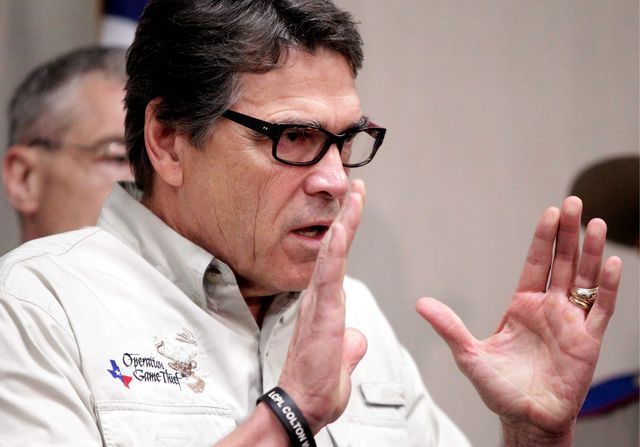 Texas Gov. Rick Perry said Thursday that the surge of people illegally crossing the southwestern border has become such a distraction for immigration agents that the border is now less secure than at any other time in recent years.
With Congress out of session this week, lawmakers have traveled to the border to get a firsthand look at the families and unaccompanied children who are trying to cross the U.S.-Mexico border, chiefly into southern Texas, hoping to gain a foothold in the U.S.
More than 70 percent of them believe they will be able to stay in the country, according to the latest internal government statistics, said Michael T. McCaul, chairman of the House Homeland Security Committee. The Texas Republican said that presumption is often accurate, given President Obama's various nondeportation policies and the time it takes for immigration courts to process illegal immigrants who are not from Mexico.
But thousands of the children do have bona fide refugee claims that will earn them legal status, and others are gaining special juvenile visas allowing them to stay, said several Democrats who were making their own trips to the border.