The First Martyr For Marriage. Cruz: 'This is not America'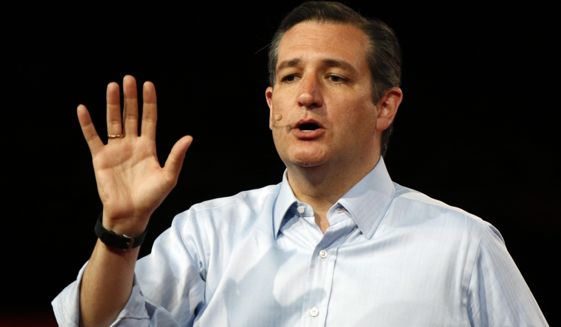 GOP presidential hopeful Ted Cruz criticized a federal judge for ordering a Kentucky county clerk to be jailed after she defied the Supreme Court by refusing to issue marriage licenses to gay couples.
The Texas senator said he "unequivocal" stands with Kim Davis, who was put in federal custody for contempt after testifying before Judge David L. Bunning Thursday that marriage is between one man and one woman.
"Today, judicial lawlessness crossed into judicial tyranny," Mr. Cruz said in a statement. "Today, for the first time ever, the government arrested a Christian woman for living according to her faith. This is wrong. This is not America."