The return of 'Bimbo Eruptions'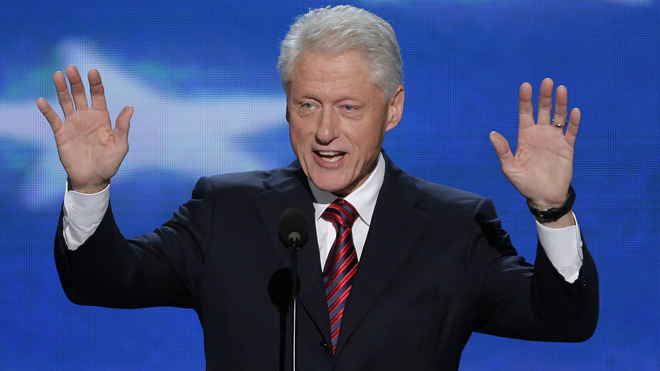 The Trump campaign is bringing up Monica Lewinsky and Gennifer Flowers to push back against criticism of Donald Trump's treatment of women, as the battle for female voters turns into a mud-slinging contest.
Talking points circulated by the campaign instructed Mr. Trump's surrogates to mention women who either had affairs with Mr. Clinton or accused him of rape and unwanted sexual advances to counter Democratic presidential nominee Hillary Clinton's accusations of sexism and misogyny.
"Mr. Trump has never treated women the way Hillary Clinton and her husband did when they actively worked to destroy Bill Clinton's accusers," reads one of the talking points, which were first reported by CNN.
"Are you blaming Hillary for Bill's infidelities? No, however, she's been an active participant in trying to destroy the women who have come forward with a claim," says another.
A third talking point says Mrs. Clinton "bullied and smeared women like Paula Jones, Gennifer Flowers and Monica Lewinsky."