The Trump Agenda According to Bannon: Deconstruction of the Administrative State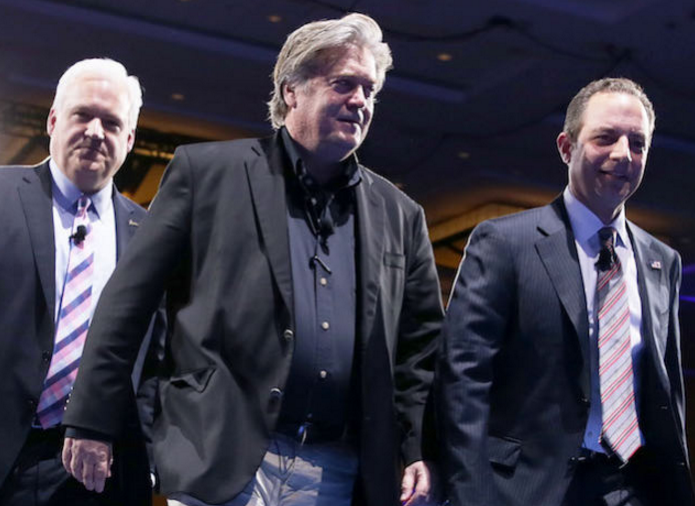 White House chief strategist Steve Bannon detailed President Donald Trump's agenda during an appearance at CPAC, thrilling the audience of conservatives who wanted to hear more about what Trump would do as president.
Bannon broke the agenda down into three categories. pointing to economic nationalism, national sovereignty, and the deconstruction of the administrative state.
Part of restoring American sovereignty, Bannon explained, was fixing and improving intelligence, the defense department, and homeland security.
Economic nationalism would focus on restoring American prominence in trade and commerce — "rethinking" how to reconstruct trade deals around the world to favor America first, he said.