'THIS IS GOING TO KILL PEOPLE' Fla. gov issues warning as Category 4 Hurricane Matthew barrels toward US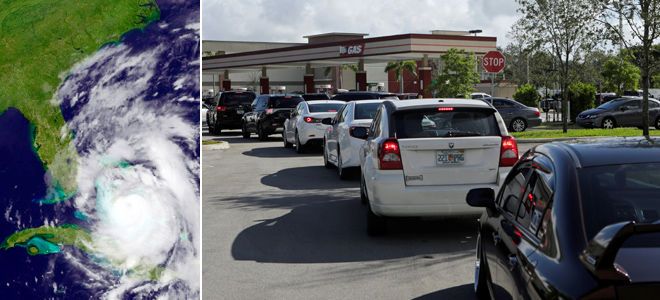 Matthew strengthened back into a Category 4 hurricane Thursday, the National Hurricane Center announced, as emergency officials urged some 2 million people from Florida to South Carolina to pack up and get out.
"Do not go on the beach. This will kill you," Florida Gov. Rick Scott warned Thursday. "Unfortunately, this is going to kill people."
The storm's top wind speed surged to 140 mph Thursday morning, officials said. Hurricane Matthew was moving northwest near 14 mph between Andros Island and Nassau in the Bahamas. Forecasting models predicted the storm could ride up the coast all the way to South Carolina, possibly making landfall over Florida Thursday night.
"When a hurricane is forecast to take a track roughly parallel to a coastline, as Matthew is forecast to do from Florida through South Carolina, it becomes very difficult to specify impacts at any one location," National Hurricane Center forecaster Lixion Avila said.