Time to Regroup? Trump support crumbles in Rust Belt swing states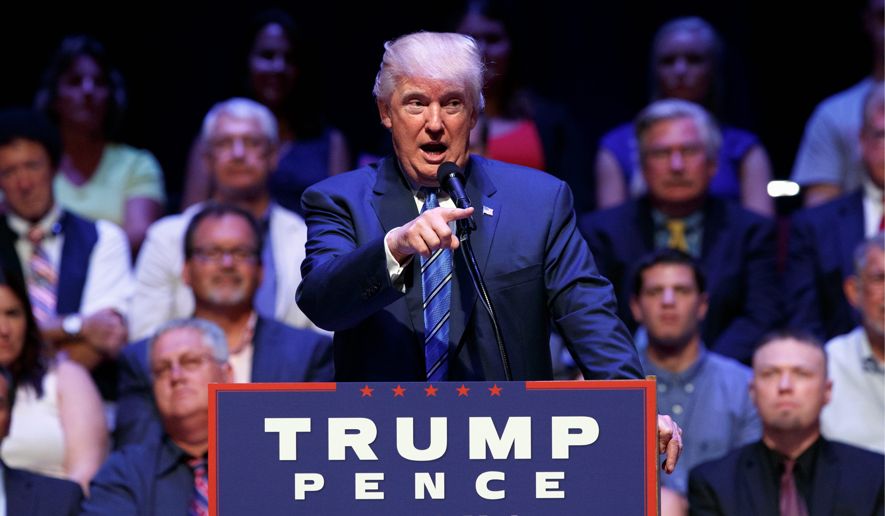 ELIZABETHTOWN, Pa. — Donald Trump is blowing his chance to remake the political map, having squandered leads in this key swing state and slumped in the other Rust Belt states he promised he would swing Republican.
Nowhere is that more obvious than in Pennsylvania, which the billionaire businessman vowed to put into play this year but where voters are recoiling from the man and his mouth.
"I was all for Trump at first, but the things he says, the look on his face — I can't trust him to have his finger on the [nuclear] button," said Sam Hess, 74, a registered Republican who, despite strongly agreeing with Mr. Trump on immigration and guns, decided he couldn't vote for him.
"He doesn't think. He just says something off the top of his head," said Mr. Hess. "That's why he doesn't get very good press right now."
Voters across the country are apparently saying the same thing.