Tramp comes face to face with Stricken Puerto Rico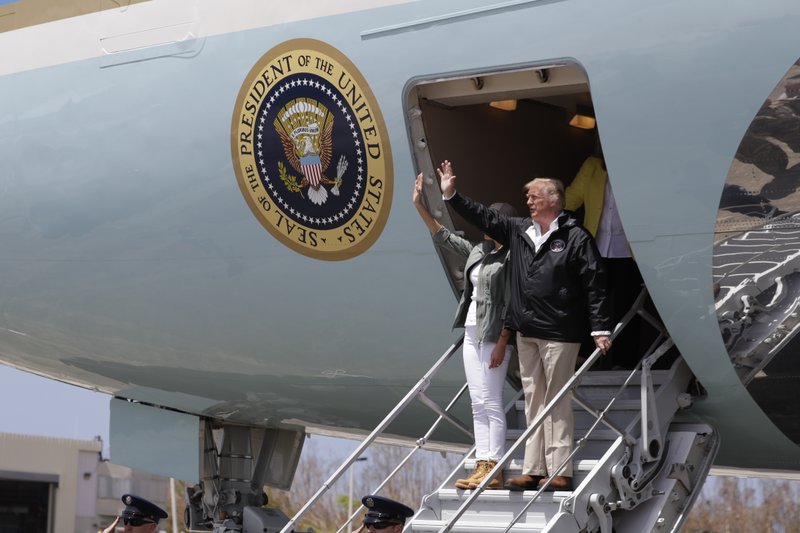 SAN JUAN, Puerto Rico (AP) — President Donald Trump came face to face with hurricane-ravaged Puerto Rico on Tuesday after denouncing critics of the federal relief effort as "politically motivated ingrates" who need to step up their own response to the crisis.
Puerto Ricans who have called Washington's work on the island insufficient "have to give us more help," he said before leaving Washington, without explaining how they have come up short in his eyes.
Air Force One brought the president, first lady Melania Trump and aides to Puerto Rico in late morning. They were expected to spend more than five hours on the ground, meeting first responders, local officials and some of the 3.4 million people whose lives have been upended by a hurricane that, in the president's words, left the island U.S. territory "flattened."
The plane descended over a landscape marked by mangled palm trees, metal debris strewn near homes and patches of stripped trees, yet with less devastation evident than farther from San Juan.