Trump: 20% Tax on Mexican Imports to Pay for Wall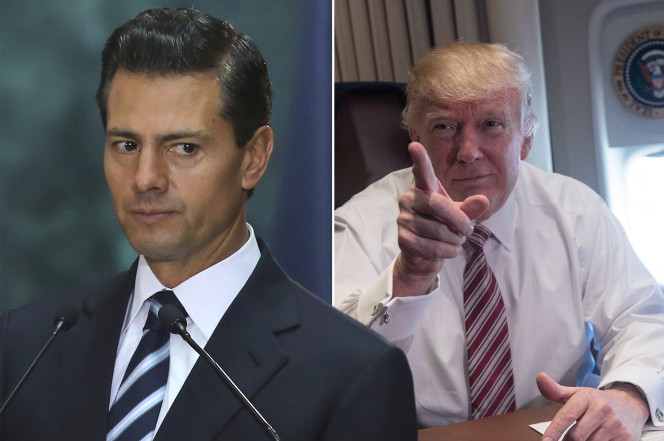 President Trump intends to pay for the coming US-Mexico wall with a 20 percent tax on all imports coming from Mexico, White house spokesman Sean Spicer said Thursday.
He said the plan now taking shape would tax imports from countries "that we have a trade deficit from, like Mexico."
"If you tax that $50 billion at 20 percent of imports – which is by the way a practice that 160 other countries do – right now our country's policy is to tax exports and let imports flow freely in, which is ridiculous," Spicer told reporters aboard Air Force One.
Spicer said the new tax would generate $10 billion a year and "easily pay for the wall."
The news came the same day the president of Mexico canceled his trip to the US next week after Trump said there was no point to their meeting if mexico won;t pay for the wall.
"This is something that we've been in close contact with both houses in moving forward and creating a plan," Spicer said of the tax plan, suggesting that congressional Republicans back the proposal.