Trump Admin at U.N.: "We're taking names" of opposition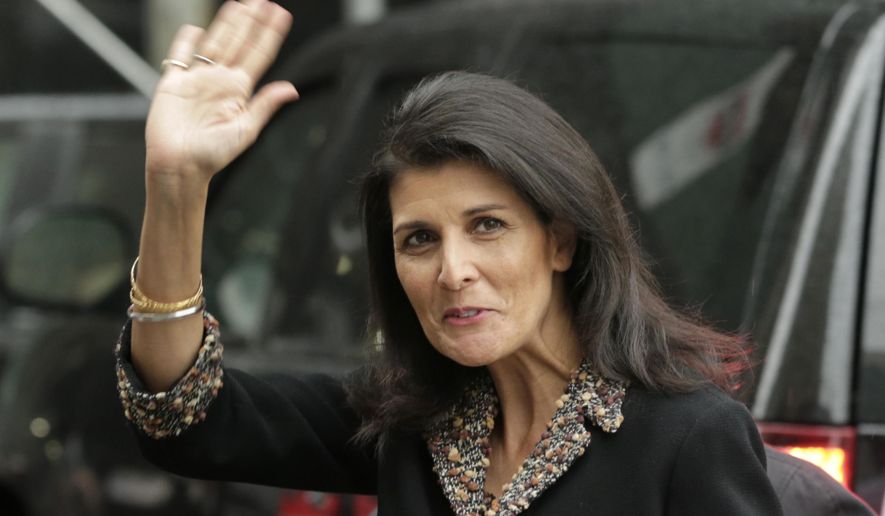 UNITED NATIONS (AP) — New U.S. Ambassador Nikki Haley arrived at the United Nations Friday announcing a new way the U.S. does business: The Trump administration's goal is to show U.S. strength, speak out, and defend its allies — and as for countries opposing America, "We're taking names."
The former South Carolina governor said the United States will respond "accordingly" to opponents.
Haley spoke to the news media immediately after she walked into U.N. headquarters for the first time, saying "it's a thrill to be here" and declaring that at the U.S. Mission to the United Nations, "You are gonna see a change in the way we do business. It's no longer about working harder, it's about working smarter."
In the halls of U.N. headquarters, the Trump administration's approach to the 193-member world organization has been a subject of non-stop diplomatic discussion, speculation and concern.
The United States is a permanent veto-wielding member of the U.N. Security Council, the U.N.'s most powerful body, and pays 22 percent of its regular budget and over 28 percent of the costs of its far-flung peacekeeping operations.
Haley said President Donald Trump wants her to put "fresh eyes" on the United Nations.