Trump Admin Gives Dakota Pipeline Greenlight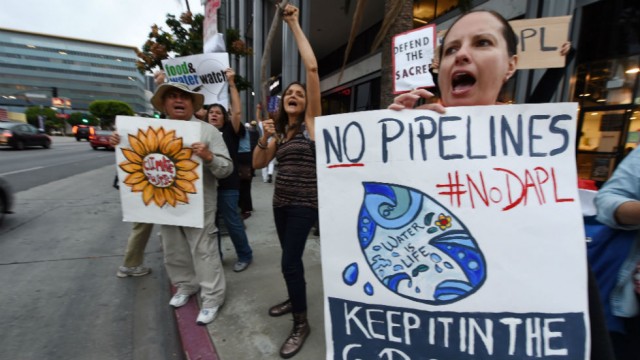 The Army Corps of Engineers will grant the final approval needed to complete the controversial Dakota Access oil pipeline as soon as Wednesday, it told lawmakers Tuesday.
The news from the Army Corps, in letters to Congress and to a federal judge in Washington, D.C., came two weeks after President Trump issued a memo asking the agency to approve the pipeline as soon as possible.
The Army Corps also told the court that it will no longer complete an intensive environmental impact statement on the pipeline, an action the Obama administration decided to take in December that would have delayed the project for potentially a year or more.
The decision is a major victory for pipeline developer Energy Transfer Partners and the oil industry and a defeat for environmentalists and the Standing Rock Sioux Tribe.
Energy Transfer told the federal judge Monday that that it could take as little as 60 days to finish the pipeline once it gets the Army Corps easement, Reuters reported.